Welcome to the Bidwell Centre
Local Guiding and Scouting have combined to provide an away from home forest experience in the calm of the Thetford woodland. A joint management team strives to ensure that a safe and good standard of accommodation is provided in keeping with the rules of both organisations. Every effort is made to keep operating costs at a minimum to maintain as low as possible hiring rates to allow access to as many as want to use it. It is hoped all enjoy their experience with us and play their part in taking care of the facility whilst here.
The Centre is a purpose built brick construction covering some 470 square metres.
Wood Floors in the main rooms make them safe for activities and sleeping. (there are 15 judo mats available, if required).
Toilet and Shower facilities for male, female and disabled.
First Aid room.
Central Heating is provided throughout the Centre allowing all year use.
Tables and Chairs are available.
The Centre is ideal for all Girlguiding & Scouting members to enjoy one day events, pack holidays, indoor camps etc or, in fact to any similar organisation, that operates a Child Safety policy. Please do not hesitate to contact the Booking Secretary to discuss your needs as ALL potential bookings will be considered at the discretion of the Committee for, but not limited to:- other Youth and Community activities / Management Training / Corporate Events / Business Meetings / Midweek Meetings / AGM's / Family Occasions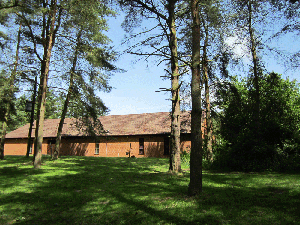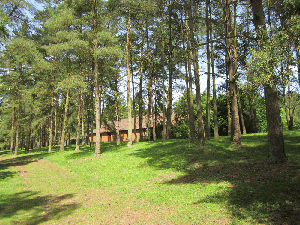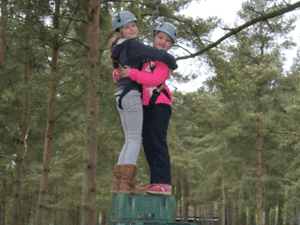 Breckland Room – 11.6m x 10.5m Multi-purpose room, usually used for dining, craft etc with a server / hatch from the kitchen
Burton Room – 10.7m x 9.7m Usually used for sleeping accommodation
Sandells Room – 9.1m x 4.2m Often used for leader accommodation
Kitchen – 7.7m x 5.3m Fully equipped with 2 industrial cookers, 2 fridges 1 freezer, microwave, dishwasher, cooking pots and pans crockery and cutlery for up to 100 people
First Aid Room with single bed, sink and lockable cupboard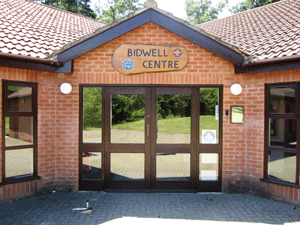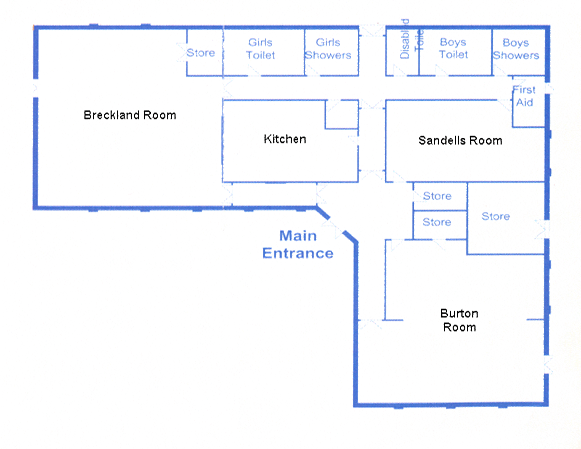 The Bidwell Guide & Scout Centre is set in a secluded forest location with the "Little Ouse" River running along its southern-western edge. The Centre is a purpose built brick building and is situated within the Two Mile Bottom Scout Campsite. The site is signposted off the A134 (north of Thetford), two miles north of the A11 Thetford By-pass and is reached via a track through the forest. As you turn into the site take the left fork (which is signposted with the Bidwell sign) and follow this track under the railway bridge (which is very low – less than 2.4m clearance). Bear right up a small incline, along the forest track beside the railway line to where you will see the Centre.
PLEASE NOTE - If you are intending to bring a vehicle which is higher than 2.4m there is an alternative access route that can be used. Please be sure to ask about it when making your booking.
Address for Sat Nav ONLY is Mundford Road, Thetford, Norfolk, IP24 1LZ. The access track does not appear on electronic maps.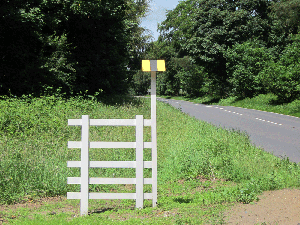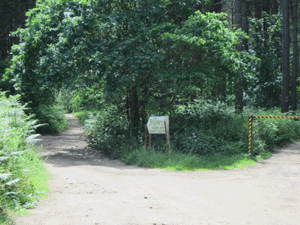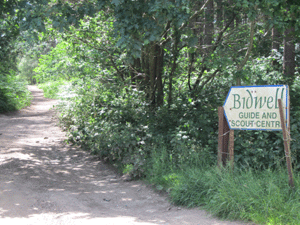 FIRE EXITS
The hirer is responsible for making sure ALL their group knows the evacuation procedure and where the fire exits and fire assembly point is.


SMOKING
No smoking allowed in the building.


CARS
Cars to be parked in the car park only. No cars to park on the paved area at front of the building unless unloading or loading at beginning or end of hire.


SECURITY
Keys to the main door and windows will be provided for use during your stay. All vehicles and personal property are the responsibility of the individual.


CENTRE
ALL areas to be swept clean and tidy. All tables and chairs to be put away on departure.


CLEANING MATERIALS
All equipment required for cleaning is kept in the staff cleaning cupboard.


FIRST AID ROOM
This is to be used for First Aid only. You will need to bring your own First Aid kit and ensure any used first aid dressings are wrapped well and hygienically disposed of.


TOILETS AND SHOWERS
Are to be kept clean and tidy at all times. NO washing up to be done in hand washing basins in the toilet areas.


TOILET ROLLS
There will be an initial supply only. Hirers are responsible for further supplies.


BARBECUES
Absolutely NO open fires. Barbecues may be used but not on the paved area.
Booking Form
The "Bidwell Guide and Scout Centre" and the "Two Mile Bottom Campsite" are run as two separate entities. Booking the Bidwell Centre does not permit users to make use of the campsite or its facilities and vice–versa. If a Bidwell user wishes to use the campsite they should make separate booking arrangements at tmbcampsite@hotmail.co.uk
Please remember the Bidwell Centre is run and staffed completely by volunteers.
The Bidwell Centre Risk Assessment is displayed on the notice board at the main entrance. As the management team are unaware of the residential methods users may incorporate in their programmes we are unable to complete any risk assessments. Should assistance be needed in compiling such assessments we advise a pre-use visit and a call to one of the management team.
We maintain the building and fittings to the best of our ability to ensure a safe and trouble-free stay.